In relationships, forgetting a birthday or anniversary can cause hurt feelings and a loss of trust. In business, reminding your employees about upcoming meetings and appointments can ensure that your company runs smoothly. Thankfully, you can schedule reminders to yourself or birthday wishes to someone else--for free.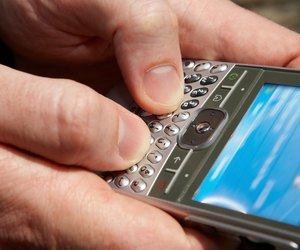 credit: Jupiterimages/Photos.com/Getty Images
Step
Open your web browser and navigate to http://www.textmemos.com.
Step
Click "Register" to open a free account.
Step
Fill out the form that appears. The form asks for your name, desired user name, password, email address and cell phone number. Click "Register" once you have completed the form.
Step
Check your email. Open the email from validator@textmemos.com and click the confirmation link to confirm your email address. You will be taken to a page that confirms your validation.
Step
Click "login." The login screen appears, with the user name and password already filled out. Click "Login" again.
Step
Click "Add Reminder" in the upper right corner.
Step
Fill in the details of your reminder, including the message, type, date, time and time zone. Also select whether to send the message to yourself or someone else. Check the appropriate box for your preferred delivery options (email, text message or Twitter).
Step
Click "Set Reminder."