The vibrate feature on a cell phone allows callers to receive calls or messages without an audible ringtone. Whether you are in a business meeting or watching a movie at a theater, the phone's vibration alerts you to any incoming calls or messages. This gives you the option to either answer the call or message immediately or respond at a later time. Follow a few simple steps to activate the vibrate option on your wireless TracFone.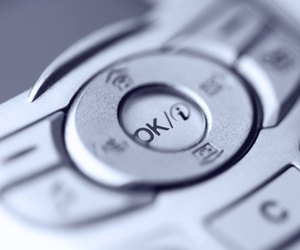 Step
Touch the "Menu" key on your TracFone. Locate "Settings," "Phone Settings" or a similarly named option.
Step
Scroll to the "Ring Style" or "Sounds" folder. Select "Vibrate" and tap "Save" or "Select." Exit the menu.
Step
Look on the main "Menu" screen to confirm vibration. Most cell phones will display a "Vibrate" icon.