When there is a show or sports program you do not want to record, but want to remember to watch, setting a channel reminder will alert you when the program is about to start. Set channel reminders on Comcast Cable using the remote control and the digital menu. Once the reminder is set, you can elect to keep the reminder, cancel the reminder or opt to record the program instead.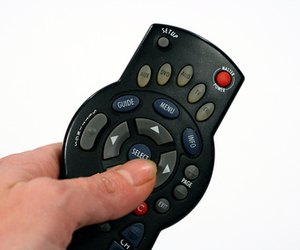 Step
Select the show for which you want to set the reminder. Open the guide by pressing the "Guide" button on the remote control. Page up or down to find the desired channel, then scroll with the right arrow key to select the desired show.
Step
Press the "OK/Select" key in the middle of the remote control. The "Recording and Reminder" screen appears. Press "Select" to choose the "Reminder" symbol, which is shaped like an alarm bell. On the next screen, choose "Set Reminder" from the menu. Press "Select."
Step
Ensure the reminder was set by going back into the channel guide and scrolling to the program. In the description box in the top left corner, the alarm symbol should be visible.