The Navigator program guide provided by Time Warner Cable allows you to select certain channels as favorites. You can then quickly access your list of favorite channels by pressing the "FAV" key on the remote control. This saves you from having to type in the channel number, or sift through a list of all the channels.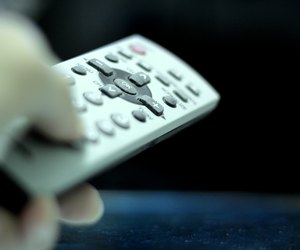 credit: IvanLonan/iStock/Getty Images
Step
Press the "Settings" button on your Time Warner remote.
Step
Scroll to "Favorite Channels" using the left or right button.
Step
Highlight "Set up Favorites" and press the "Select" button.
Step
Highlight the channel you want to add as a favorite using the up or down button.
Step
Press "Select" to set the channel as a favorite.