Setting up a Jabra Bluetooth headset with an iPhone requires performing a task referred to as "pairing" the Bluetooth headset to the iPhone. Once you pair the Jabra headset to the iPhone, you can make and receive calls hands-free. Hands-free calling serves to provide safe access to phone calls while driving and offers a convenient method of talking on the phone while performing tasks which require both hands.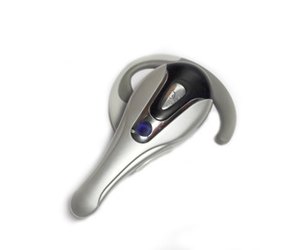 Step
Plug one end of the charger into a wall outlet and the other into the headset to charge the headset fully. Note the color of the LED light on the headset when it's first plugged in, as the light will change to a different color once the headset is fully charged. Unplug the Jabra headset when the LED light changes to a different color.
Step
Press the power button on the headset to turn it on. The LED light on the headset must be constantly lit, indicating the headset is in "discoverable" mode. If the LED light is blinking or otherwise not remaining lit, hold the power button in until the LED light on the headset stays lit.
Step
Tap "Settings" on the iPhone's home screen, and then tap "General," and "Bluetooth." In the iPhone's "Bluetooth" menu, tap "On." The iPhone searches for Bluetooth devices and will list the ones within its range.
Step
Tap your headset when the iPhone discovers it.
Step
Tap "Yes" when the iPhone prompts on whether to pair with the headset. Enter the passcode "0000" into the phone when prompted. This is the default passcode for Jabra Bluetooth headsets. The iPhone confirms that the pairing of the iPhone and Jabra headset has been accomplished.