Share your current location with iPhone applications. The device comes standard with GPS technology you can use with "Maps," "Camera" and "Compass." There are also third-party apps from the App Store that utilize the iPhone's GPS. Edit your privacy settings to enable Location Services to share your location information with iPhone programs.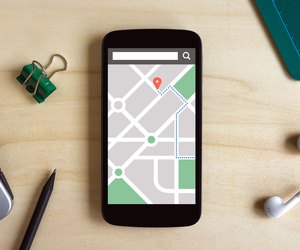 credit: CarmenMurillo/iStock/Getty Images
Step
Tap "Settings" on your Home screen.
Step
Select "General."
Step
Tap the "Location Services" tab.
Step
Flip the "Location Services" switch to the blue "On" position.
Step
Drag the slider of the application with which you want to share your location to the "On" position.