Sometimes Facebook's notification features can be problematic, particularly if you don't want a nosy boss, ex or acquaintance spying on your virtual activities. When you make a Facebook friend, there are two ways to limit the distribution of that information. You can disable publication of friend information to your Wall with just a few clicks; however, if you want to disable friending announcements over your news feed you must disable publication of status updates entirely or restrict the people that can see your status updates.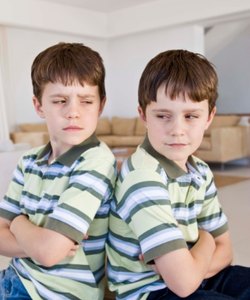 Disable Status Updates
Step
Open your Web browser and navigate to Facebook.com.
Step
Log in to Facebook with your user name and password.
Step
Click the "Account" menu in the upper right corner of your main Facebook screen, then click "Privacy Settings" in the drop-down list.
Step
Click the "Customize settings" link.
Step
Click the drop-down menu adjacent to "Posts by me," then click "Customize."
Step
Click the drop-down menu adjacent to "These people" and select "Only Me." Alternately, you can hide publication from only specific Facebook friends by typing their names in the "These people" text box under the "Hide this from" heading.
Step
Click the "Save Settings" button. Facebook will no longer publish an update when you make new Facebook friends or change your status update.
Disable Wall Friend Notices
Step
Navigate to Facebook.com and log in to your account.
Step
Click your picture in the upper left corner of the Facebook screen to view your profile page.
Step
Hover your mouse over the friend notification that you wish to block, then click the "X" that appears to the right of the update.
Step
Select "Hide all friending activity" from the drop-down list.
Step
Click "Hide all" to disable publication of friend notices to your Wall.