If you are like most iPhone owners, you never leave home without your phone in hand. Mobile phones offer convenience, but fishing for your phone to answer a call can be a hassle. Answering your phone while driving can be difficult and dangerous. Thanks to Plantronics headsets, you do not have shuffle things around to find your iPhone. Simply pair your headset with your iPhone, press a button and talk hands-free.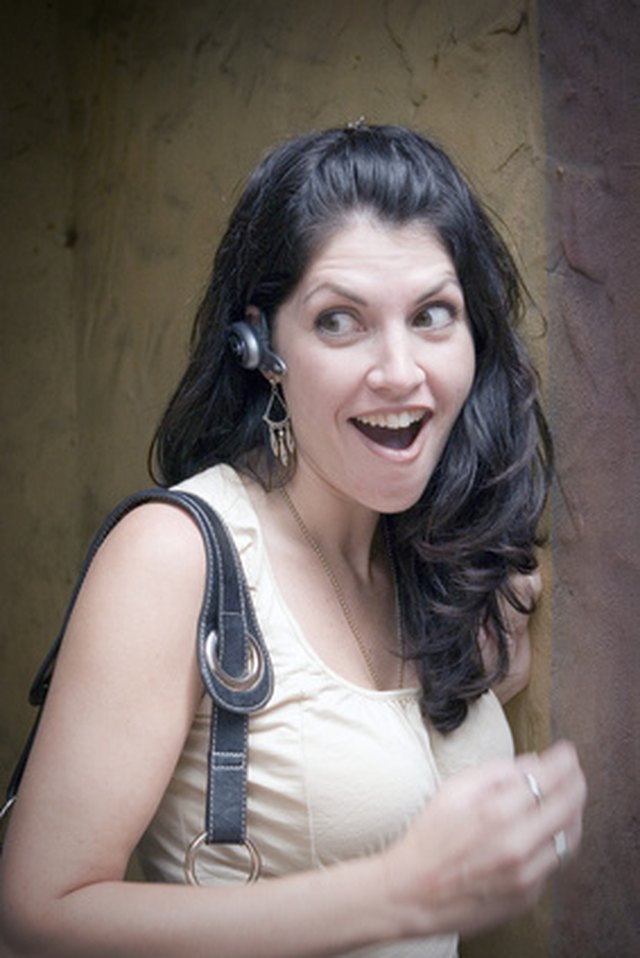 Step
Tap "Settings" on your iPhone home screen to open up the settings screen. Tap "General" and choose "Bluetooth." Slide the Bluetooth indicator to "ON."
Step
Push and hold the power button until the LED indicator blinks red and blue. This will put the Plantronics headset in pairing mode.
Step
Select the device when the name of the headset appears on the iPhone Bluetooth screen. If prompted to enter a pass code, input the default PIN 0000.