Bluetooth compatibility is an option on many luxury cars, including several Mercedes-Benz models. An integrated Bluetooth module provides hands-free communication without the need for a wireless headset or speaker, and uses the car's speaker system to ensure that calls placed in the car are loud and clear. Models with stereo controls on the steering wheel allow users to control their phones without taking their hands off the wheel.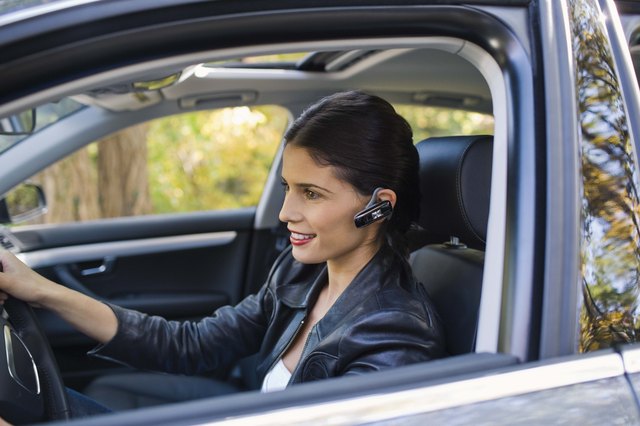 Step
Press "TEL" on your Mercedes-Benz' radio.
Step
Open the "Phone" menu and select "Phone List."
Step
Choose "External Authorization" from the "Options" menu.
Step
Enable your phone's Bluetooth connection.
Step
Set your phone to discover nearby Bluetooth devices.
Step
Select your car's Bluetooth module from the list of devices.
Step
Select "Yes" when your car asks if you would like to authorize the connection to your phone.
Step
Enter a security passcode into your Mercedes-Benz. Your passcode can be any combination of digits up to 16 characters in length.
Step
Enter the same passcode into your phone.