The Camera app on the iPad makes taking still photos and videos easy. Activate the camera by tapping the Camera app on the home screen or in the Control Center or -- when the device is locked -- by touching the Camera icon on the lock screen and sliding it upward.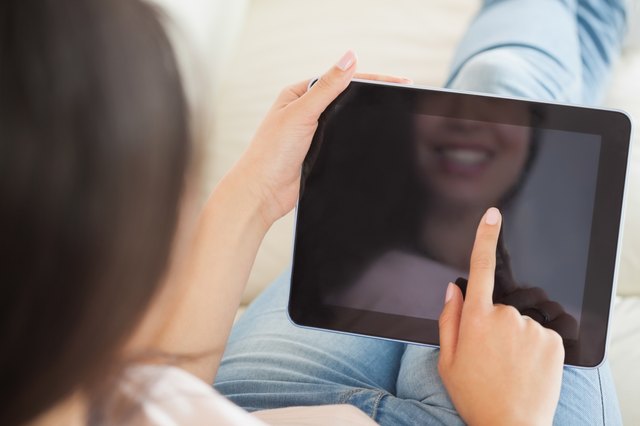 credit: Wavebreakmedia Ltd/Wavebreak Media/Getty Images
Taking Photos
IOS 8 offers several options when you use the Camera app: Photo, Square and Pano are used for still photos, while Video and Time-Lapse settings are video formats. Photo is the basic still photo format; the Square option generates square photos perfect for social photo-sharing services. With the Pano feature, you can take a panoramic photo of a wide landscape -- the camera takes several photos as you pan with the iPad and combines them into one panoramic shot.
Recording Video
Choose the Video feature in the Camera app to record short videos in high definition. If you need to zoom in to get a better shot, pinch the screen and drag the bar that appears either left or right to adjust the amount of zoom. Once you're satisfied, touch the red button to record. Touch it again to stop recording. Slide to the Time-Lapse option to generate a time-lapse video of a slow-moving object.
Getting the Most From Your Pics
After taking a photo or making a video, touch the thumbnail to view the results. From this screen you can attach the photo or short video to an email or message or post it to one of several social-networking sites. Open your photo in the Photos app for advanced editing and enhancement features.