Tethering is a process that allows other devices to share your iPhone's cellular data connection. Computers, laptops and most smartphones are able to connect to the iPhone using a USB cable or Bluetooth, but the Nintendo consoles -- such as the DS range and Wii -- don't have this facility. However, using the Personal Hotspot feature you can turn your iPhone into a portable wireless router, allowing the Nintendo devices to connect to the iPhone using Wi-Fi and share its 3G cellular data Internet connection.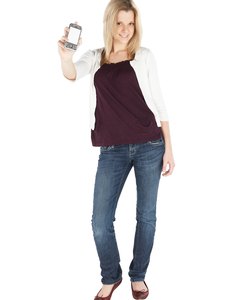 Step
Acquire a bolt-on tethering package from your iPhone contract provider. This will grant you an agreed amount of cellular data expressly for the purpose of tethering the iPhone to other Wi-Fi-equipped devices. Contact your provider for details on how to add a tethering package to your contract.
Step
Launch the "Settings" application on the iPhone by tapping its icon on the home screen, and tap the "Personal Hotspot" option.
Step
Slide the "Personal Hotspot" switch to "On." The iPhone is now ready to share its Internet connection with any nearby Wi-Fi devices.
Step
Launch the Wi-Fi connection app on your Nintendo console and search for nearby Wi-Fi networks. On the DS range -- including the DS, DSi, DSi XL and 3DS -- tap the "Settings" button, followed by "Internet," then "Connection Settings," and tap "Search for Access Point." On the Wii console, select "Options" using the Wii-mote controller, followed by "Settings," "Internet," "Connection Settings" and then select a free connection tab, such as "Connection 2." Click "Wireless Connection," followed by "Search for an Access Point."
Step
Select the iPhone's Wi-Fi network from the list of available access points on the Nintendo's connection screen. The iPhone's network can be identified by having the same name as your device, which is displayed at the top of the About screen in the General section of the Settings app.
Step
Wait for the Nintendo console to confirm its Internet connection before loading a game or application. The Nintendo is now tethered to your iPhone, and can share its Internet connection.