Media messaging and data transfer must be available on your phone plan to send a drum roll sound. If it is, upload the sound to your phone and send it in just a few moments. Whatever your reason for sending a drum roll sound via text, it doesn't take much more skill than sending a normal message with only text. Depending on your phone, the instructions may be differ slightly, but all phones send multimedia messages more or less the same way.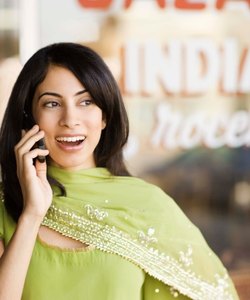 Step
Download the song onto your phone. Either download it onto your hard drive and do a data transfer with a USB cable or navigate to a website offering a free drum roll sound and download it directly to your phone.
Step
Open your "Messages" selection under "Menu."
Step
Select "New Message" and choose a new multimedia message.
Step
Add the contact you want to receive the drum roll from your contact list. Select "Next."
Step
Click to add a sound to the message. Select the drum roll and hit "OK." Select "Send" to send the message to the recipient.