Loopt Mobile is a social networking system that allows users to track their friends through a geo-positioning locator application which uses satellites to find the location of a particular GPS device. This application is designed for use on a number of mobile devices, including several models of MetroPCS phones. MetroPCS models running on the Android or Windows Mobile 7 operating systems can access and use the Loopt Mobile application. In order to trace someone else's MetroPCS phone, both parties must have Loopt mobile application running on their phones. The process of tracing a MetroPCS using Loopt Mobile is fairly straightforward.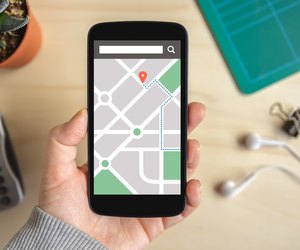 credit: CarmenMurillo/iStock/Getty Images
Step
Tap the Loopt Mobile application icon on your mobile phone to launch it.
Step
Tap the "Friends" option at the bottom of the screen. The list of all your Loopt contacts will appear on the screen.
Step
Tap the "Ping" button next to the name-listing for the person with the MetroPCS phone that you want to trace. The application sends that person a text-based notification that you want to locate them. Once the person responds, you will receive a return ping.
Step
Tap the ping message from the MetroPCS phone and a locator button will appear on the map on your screen showing their location.