Want a simple way to keep tabs on your friends, family and colleagues? You can track a cell phone on the Internet with free programs or ones that can be purchased for less than $10 a month as of 2010.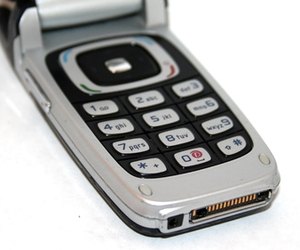 Step
Find a GPS software that you can install on your cell phone. A few worth looking at are Instamapper, Mologogo and Accutracking. The first two are free; Accutracking costs $9.95 per month as of 2010. With Accutracking, you can print out reports that include details such as a 30-day history, speed, idle time and more.
Step
Go to the site you've chosen to use and register by creating a user name and password. Then enter your phone number, mobile service provider and an email address. With Accutracking you will also need to provide a credit card number.
Step
Check your text messages and you will get a URL with instructions on how to download and install the software. In your phone's web-browser go to the site, download the software and install it.
Step
Go to website where you registered and log on. You'll see a map with a blinking dot and your user name next to it. This dot is the cell phone. You can now begin tracking the cell phone anywhere it goes. Zoom in on the map for a close-up view of the streets by clicking on the "+" buttons. Zoom out by clicking on the "-" buttons. To get a history of the past 30 days of movement, click the "History" tab at the top of the screen.