You may be interested in knowing where your teenage son or daughter is, or perhaps you want to know if your husband has left the office yet. Whatever the case may be, with a subscription to AT&T family map you can know exactly where your family members are using the cpmpany's GPS technology.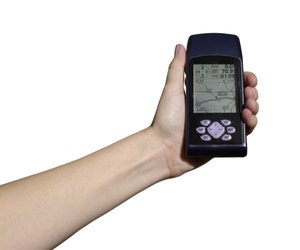 credit: Thinkstock Images/Comstock/Getty Images
Step
Sign up for GPS by going to the AT&T website and clicking on "AT&T Family Map," and click on "Get The First 30 Days FREE." As of 2010, the service is free for the first 30 days; after that it costs $9.99 a month.
Step
Download and install the software to your web-enabled phone. Note that only certain models of phones will work with this service.
Step
Open up the application by going to the main menu on your phone and clicking on "At&T Family Map." Once the application launches, you will see the names of the people on your family map. Click on "Locate" and their locations will appear on a map.