Verizon Wireless offers a free application called Backup Assistant that makes transferring contacts from one Verizon phone to another a task that almost anyone can complete. If you don't have the Backup Assistant on the "old" phone, you will first need to download it. However, if you already have the application, you can continue with transferring your contacts. The application works with any Verizon phone, so the days of going into the Verizon Wireless store to have a representative transfer your contacts is over.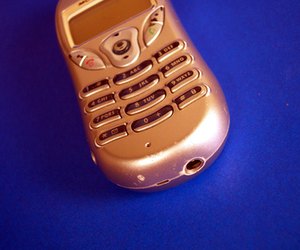 Step
Select "Get it Now" or "Media Center" from the "Menu" button on your old phone.
Step
Select the "Get New Application" option and then select "Business Tools/Information."
Step
Select "Backup Assistant" and then press the "OK" button.
Step
Click on the "Sync" option in the "Backup Assistant" application to synchronize all of your contacts.
Step
Repeat Steps 1 through 3 to download Backup Assistant to your new phone.
Step
Enter your PIN code (four-digit code that comes with your new phone). Backup Assistant will immediately recognize your new phone.
Step
Click "Full Restore of Contacts" on the new phone. Backup Assistant will synchronize the contacts from your old phone to new phone. This process could take anywhere from five to 30 minutes, depending on how many contacts you have.