One of the Motorola Droid's many capabilities is as a personal music player, or MP3 player. The Droid's beautiful interactive touch screen and sound clarity join together to provide a superior listening device. Transfer your favorite music onto your Motorola Droid and leave the iPod or MP3 player at home.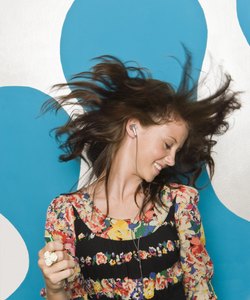 Step
Check to make sure your microSD card is inserted and your phone is on.
Step
Insert your data cable into your phone's data port and insert the other end into an available USB port on your computer.
Step
Drag down the notification bar on your phone and select "USB Connected."
Step
Touch the "Mount" button/icon on your Droid's screen.
Step
Click the "Start" menu and select "Computer" or "My Computer" if you are using a Window's PC. Mac users, your Droid phone will show up on the desktop as a new drive.
Step
Click on the icon labeled "Removable Device" or "New Drive" that corresponds to your microSD card on your phone.
Step
Drag and drop any song you want into the "Removable Device" or "New Drive" folder and it will transfer the music to your Droid.