DVDs are released at different times in different regions of the world and are embedded with region codes. These DVD codes correspond to the coding used in DVD players in the region, so that only the DVDs from the region play in locally-sold DVD players. Though region coding is useful for DVD manufacturers, it can be a nuisance for movie lovers who want to purchase a DVD from another country. It is often possible to unlock & decode DVD player region codes though, so that your DVD player can play DVD discs from any region.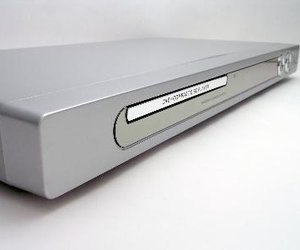 credit: dvd player - 3 image by aberenyi from <a href='http://www.fotolia.com'>Fotolia.com</a>
Step
Find the unlock code for the specific make and model of your DVD player. Unlock codes for more than 6,000 DVD player models can be found online at Videohelp.com (see the Resources section).
Step
Write down the unlock code for the make and model of your DVD player. The unlocking process can be as simple as a short number code, but on some DVD player models, the code is a complex series of numbers to enter and buttons to press.
Step
Turn on your DVD player. Remove any DVD that is in the unit.
Step
Enter the unlock code for your DVD player exactly how the code is listed. On some units, enter the code by using the remote for the DVD player. On others, you may need to enter the code on the unit itself or with a combination of the remote and the unit.
Step
Turn off the DVD player after you enter the code. When you turn the DVD player back on, the DVD player should be decoded and able to read DVD discs from any region.