For some, there comes a time when happiness with a service provider falls to an all-time low and thoughts of changing cell phone carriers are considered. Unfortunately, cellular carriers have made it somewhat inconvenient to take your expensive Motorola phone and use it with someone else's service. Thankfully, the process of unlocking your device is not as difficult as it may seem.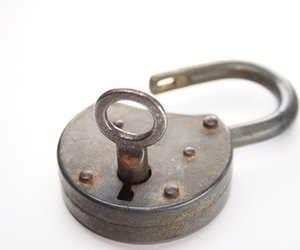 Instructions
Step
Call your cellular service provider. Tell the representative that you are considering using your device with another service provider and need the unlock code for your phone. He or she will obtain some information from you about your device and then file an unlock code request with Motorola. Usually this process takes one to three days but, once the code is sent back from Motorola, it is then emailed to you at the address you provided to your carrier.
Step
For GSM-style Motorola phones, place the SIM card from the other provider in your phone. Turn it on and, once the prompt appears to "Enter Subsidy Unlock Code," enter the code that your service carrier provided. You will then receive a confirmation message stating that your Motorola device is now unlocked.
Step
For CDMA-type Motorola phones, dial "74663" and then hit "#." When prompted to enter your Subsidy Unlock Code, input the code sent out by your service provider. You will then receive a confirmation message stating that your phone is now unlocked.