Cricket is a U.S. wireless carrier that, as of 2010, was the seventh largest in the nation. It borrows network coverage from partner service providers where it does not have its own coverage. Your Cricket phone should do automatic "preferred roaming list" updates so that you are receiving optimal talk, text and 3G coverage. If for any reason your phone does not automatically update, you can do it manually. You can also perform other updates on your phone so that you can connect with services like Facebook and Twitter, which was not always possible with the Cricket service.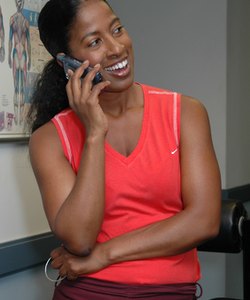 Updating the Preferred Roaming List
Step
Dial *228 from your wireless device.
Step
Press "send" or another comparable key, depending on your device.
Step
Follow the prompts displayed on your phone to complete the update.
Other Service Activations and Updates
Step
Access your account information from Facebook, Twitter or another comparable service.
Step
Send your account information via text from your phone to the service to set up or update a mobile account, as instructed by the service's website.
Step
Respond appropiately to any return texts you receive from the service to complete the activation or update.