Regardless of what type of mobile device you use, you may wish to upgrade your device's Internet browser for various reasons. For example, newer mobile browsers may allow you to watch videos on popular video sharing sites without having to download a separate application. Upgrading the browser is fairly simple, and requires you to connect your device to your computer, launch the browser's installer and allow the installer to upgrade the browser automatically.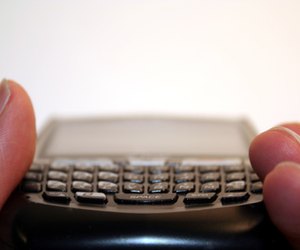 Step
Connect your mobile device to the PC with the device's USB cable.
Step
Download a mobile browser, such as Internet Explorer Mobile, Opera Mobile or Skyfire 1.0. Each of these browsers is free of charge. Access these browsers in the Resources section.
Step
Double-click on the browser's installer. Wait for the program to connect to your phone, and install the browser onto the device.
Step
Power the device off and turn it on again after the installation completes.