Update your old, worn-out cell phone without getting forced into extending your contract by your existing carrier. The older cell phones do not have all the functions and options that new cell phones have, and if you are already locked in a contract you may not want to extend your contract past the original contract date, especially if you are locked in an expensive one- or two-year contract.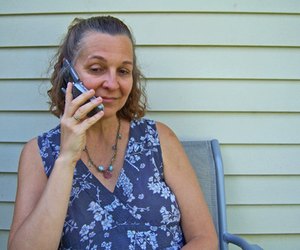 Step
Purchase a new cell phone from your cell phone provider at full price, while requesting that you do not extend your contract. You will get a new phone, but there will not be the same discount that you would get if you were renewing your contract.
Step
Purchase a refurbished cell phone from your cell phone service provider. Sometimes people get a phone and use it for a month and then decide to update. The phone will still be an upgrade from yours, but you can save yourself the money from getting a new phone, and you can activate the refurbished phone with your cell phone provider. Make sure the cell phone is compatible with your current service.
Step
Go to a third party vendor and purchase a new phone that will work with your current cell phone provider. If you do not purchase a new cell phone through your service provider you will not extend your contract, however you will have to pay full price for your phone.
Step
Switch cell phone providers if you are at the end of your contract and you do not like your service. The new cell phone provider will assist you with picking out a phone that suits you, and there is usually a discount involved when you start your service with them. Make sure that you discontinue your old service, and pay the remainder of your old bill.