Having digital cable means more television programming options. With more channels and programs, the chances increase that two things you want to watch will air at the same time. The picture-in-picture (PIP) feature allows you to view two programs at the same time.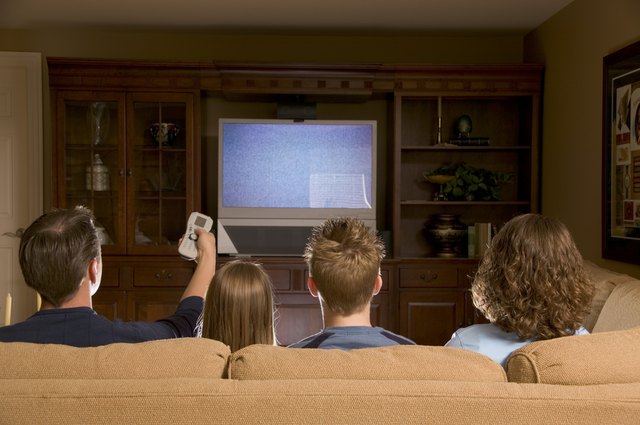 credit: Jupiterimages/liquidlibrary/Getty Images
Step
Ensure your digital cable box has the picture-in-picture feature. Most Scientific Atlantic cable boxes have the option, while most Motorola cable boxes do not. Also, consult with your cable provider to see if the feature is offered in your area.
Step
Locate the PIP button commands on your remote, usually featured at the bottom of the remote.
Step
Press "On-Off" to activate the feature. The PIP window will appear on your television's screen.
Step
Press "Swap" to alternate between the active windows.
Step
Press "Move" to relocate the PIP window to another location on your television's screen.
Step
Press "PIP CH +" or "PIP CH -" to change the channel of the PIP window.