Whenever calls are placed from your telephone account, whether it is a land-line phone or mobile phone, you can access the data for those calls. In many cases, you can see the date and time the call was placed, the number that was called and the duration of the call. There may be slight differences among service providers regarding the technology that they use to provide you with reports of your call history. However, the protocol does not vary much between providers.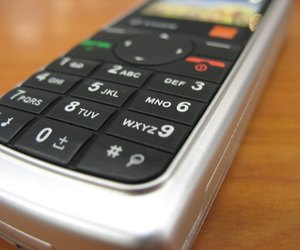 Step
Visit the online website of your telephone or mobile service provider.
Step
Look for a link on the website that says "My Account," "Manage My Account," or "Account Login." Depending upon the service provider, the exact wording for the link will slightly vary. For example, with T-Mobile, the link will say "My T-Mobile." Verizon will say "My Verizon."
Step
Click on the "Sign-up" or "Register" link if you have signed up to use the My Account website portal. Generally, you will be asked for your telephone number and passcode during the sign-up process. The exact information you must enter will vary by site.
Step
Check your email. Once you have signed up, some service providers will email you an email message to confirm your sign-up. If you receive an email message, click on the "Confirmation" or "Activation" link inside of the email message to complete the sign-up process. You can then log into the "My Account" portal.
Step
Click on the link inside of the My Account portal that says "Account Usage" or "Call History." The exact wording will vary by provider.
Step
View the usage or history data for "Outgoing Calls." This data reflects all of the calls that have been made from the telephone number that is connected with your account. You can also specify the date range that you wish to view data for. For example, you can filter the data to show calls made within the past 30 days, the past seven days or the past 24 hours.