Most personal computers these days allow you to play DVDs on their hard drive but you may wish to play it on iTunes instead. iTunes is intended to work with digital files and, while it can play CDs, it doesn't work with DVDs. Not to worry. You can play your DVD on iTunes by copying it into digital format, a feat made possible by a free piece of software called HandBrake.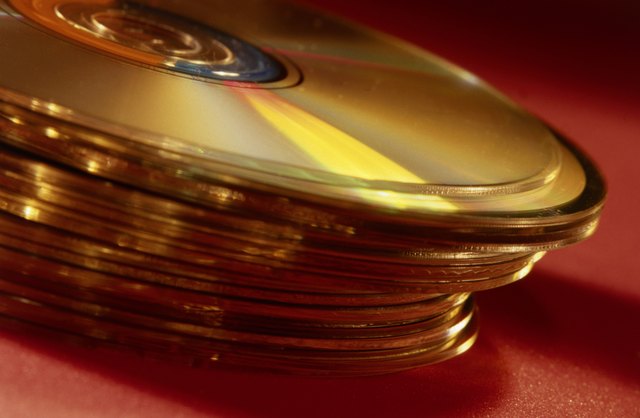 credit: Hemera Technologies/Photos.com/Getty Images
Step
Go online to handbrake.fr and download a copy of HandBrake. Check to make sure the version you're downloading is compatible with your computer. They have versions for a number of operating systems, including Windows and Mac OS. The software doesn't cost anything and it takes just a few minutes to download.
Step
Put the DVD in your computer and close the normal DVD playing software. Open HandBrake and wait for a moment. It should scan the DVD and prepare it for copying. In the event it does not, click on the "Source" button on the upper left-hand corner of the HandBrake window, then select your DVD.
Step
Double-check the running time of the listed DVD file to make sure it matches the listed time on the DVD case. (Sometimes HandBrake will select the DVD's supplemental materials instead of the movie itself, which you can spot by checking.)
Step
Consult the presets folder on the HandBrake window or click the "Toggle Presets" button if you don't see it. Click the "Normal" setting, the "iPod High-Rez" setting or the "Apple TV" setting. All three should allow you to play the copied DVD in iTunes.
Step
Click the "Start" button in the HandBrake window. It will begin copying your DVD to your computer's hard drive. Allow it to work without interruption until it's done (the process usually takes several hours or longer).
Step
Open iTunes and look for the copied DVD in the "Movies" folder. If it doesn't appear there, search for it on your hard drive, then click and drag it over to the iTunes folder.
Step
Open the film in iTunes and watch it as normal. Make sure the file doesn't skip or demonstrate any other flaws.