Hulu provides streaming video from a range of television networks and movie studios. Hulu offers two tiers of service: the regular version of Hulu, free to use, and Hulu Plus, which costs $7.99 per month, as of 2014. While Hulu Plus adds additional content, it does not entirely replace the basic service -- some programs available for free on a computer still won't play through a device running the Hulu Plus app.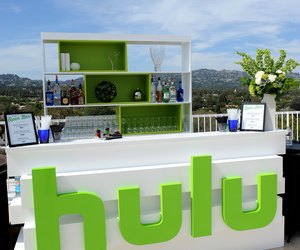 credit: Angela Weiss/Getty Images Entertainment/Getty Images
Features Unique to Plus
Subscribing to Hulu Plus opens up a wider range of programs. These include videos only available on Plus, such as movies in the Criterion Collection archive, as well as additional episodes of programs available for free. Plus also allows you to watch some videos on devices other than computers, such as smartphones, tablets, game consoles and Internet-connected TVs. Videos on Hulu Plus stream in high definition when available, while the free version plays all shows in standard definition.
Ads on Hulu
Counter to some users' expectations, paying for Hulu Plus does not remove all ads from videos. Even with Plus, you'll see ads whether you watch videos on your computer or elsewhere. Hulu explains that ads are retained in order to "reduce the monthly subscription price."