Jango is a free-to-use Internet radio application that does not require users to download any software. Occasionally, you may experience problems with your Jango player; however, many problems you can troubleshoot and fix on your own without contacting technical support. Problems such as a frozen player or a delay in the next song playing may be resolved with minor troubleshooting. You can also resolve problems including an inability to access the player in your Web browser.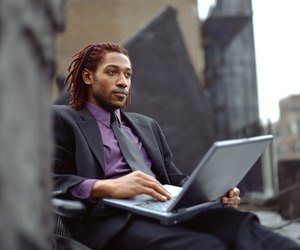 Step
Ensure your Web browser meets the basic requirements for using Jango if you are unable to access the site or the music does not play. For Windows-based computer, Internet Explorer 6 and higher or Mozilla Firefox 1.5 and higher are required. Download the newest versions if not installed.
Step
Press "F5" on your computer to refresh your music player if the music stops or skips. Alternatively, you can right-click anywhere in the Web browser and click "Refresh."
Step
Close the Web browser and restart it if the screen freezes while trying to use the Jango player. Press "CTtrl + Alt + Del" if the screen continues to be unresponsive and then click "Start Task Manager." Click the browser in the list of programs currently running, then click "End Task."
Step
Click "Stop," then click "Play" if the next song does not automatically load in the Jango player. Refresh the Web page if it continues not to play.
Step
Close any applications or downloads that may have an affect on the amount of available bandwidth. A slower Internet connection may cause your player to become unresponsive or cause delays.