Accidentally deleting text messages can be frustrating. However, recently deleted text messages are not always lost forever. You can very likely retrieve deleted texts, but you must act quickly. The texts you delete from your phone's SIM card are not deleted until they are overwritten by new files. Your SIM card treats your deleted texts as if they are free space, but they will not be lost until you fill up that free space with new files. When you try to recover deleted texts, make sure to use a recovery program as soon as possible, and do not use your phone. Any calls, texts, or downloads can risk the possibility of overwriting your deleted text.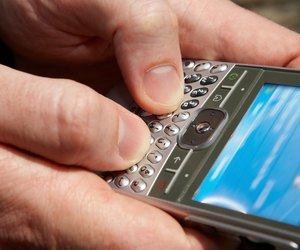 credit: Jupiterimages/Photos.com/Getty Images
Step
Download a SIM card data recovery program and install this program on your computer.
Step
Insert your SIM card into your USB SIM card reader and run a scan of your SIM card.
Step
View and recover deleted text messages.