As the second largest U.S. state, Texas also offers a large selection of cell phone providers to choose from. Because of all the choices, the "best" cell phone plan will vary from person to person, depending on each individual's needs. There are a variety of post-paid, prepaid, and pay-as-you-go plans available in Texas, so figure out which type you need.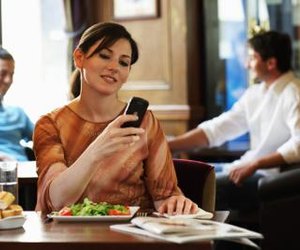 Post-Paid Plans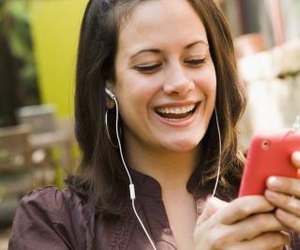 All of the major post-paid cell phone providers offer plans in Texas. This includes Sprint, T-Mobile, Verizon Wireless and AT&T Wireless. The coverage area for all of these carrier covers most of Texas, so that should not be as much of an issue.
When opting to start a traditional post-paid plan in Texas, be prepared to submit to a credit check and sign a one- or two-year contract. If your credit history is good, this will not be a problem, but those with bad, little or no credit history (such as young adults and college students) may find themselves paying a $100 to $1,000 deposit in addition to a setup fee and the cost of a cell phone at the time of purchase. The contract also prevents anyone from abandoning the service, which would lead to an extra fee of up to $300 for early termination.
The monthly costs of the various plans vary in price with 300 to 500 minute plans for as low as $40 per month, and plans with unlimited minutes from $100 per month and up. This type of cell phone plan offers the greatest value in terms of per-minute cost.
If you are looking for extra features in addition to calling, post-paid plans also offer the most options. All of the major carriers offer text messaging, multimedia messaging and mobile Internet, and Verizon even offers a music download service and mobile TV.
Pay-As-You-Go Plans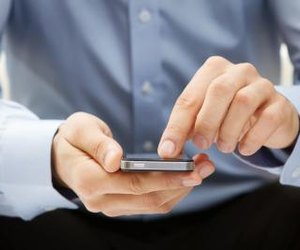 The pay-as-you-go plan terms vary from carrier to carrier in Texas, but typically have a set price the customer pays each month for a certain number of minutes, similar to post-paid. On the other hand, pay-as-you-go plans are like prepaid plans, in that each month of service is paid for in advance, usually by an automatic payment from a debit card or through the purchase of prepaid refill cards. For instance, T-Mobile's pay-as-you-go plan is set up like a prepaid account with a prepaid amount of credit, but charges customers $1 per day for the plan (which includes unlimited mobile-to-mobile and free nights between 7:00 pm and 7:00 am) and then just $0.10 for all minutes. The account is then refilled through the purchase of refill cards in denominations of $10, $25, $50 or $100.
There are independent pay-as-you-go carriers in Texas, such as MetroPCS around the Dallas-Fort Worth area in North Texas and Cricket around the Austin, Houston and San Antonio areas in southern Texas. These cell phone providers offer excellent pricing for services (unlimited minutes and messaging for under $50), but the coverage is limited to their select major markets, which continue to grow. For this reason, you will want to check to make sure that Cricket or MetroPCS is available in your area. You must also consider the possibility of roaming charges when you travel outside of your designated coverage area.
Unlike post-paid plans, pay-as-you-go plans do not subject new customers to credit checks or contracts, and unlike prepaid, plans with included messaging, Internet and unlimited calling can be purchased.
Prepaid Plans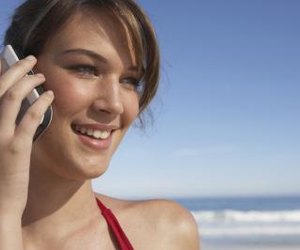 Prepaid cell phone plans have become very popular for their absence of commitment, especially among those who do not talk on the phone often. Just as with pay-as-you-go plans, there are no credit checks, deposits or contracts for new customers. Instead of paying a set price each month for a set number of minutes, prepaid users simply buy prepaid refill cards as necessary, which are available in denominations ranging from $10 up to $100. There are several prepaid carriers in Texas including T-Mobile To Go, TracFone, Boost Mobile, Verizon Prepaid and AT&T goPhone, in addition to other smaller mobile virtual network operators (MVNOs) that use the networks of other providers.
Prepaid plans charge users on a per-minute basis, though the price depends on which carrier you choose, as well as what denomination of card you purchase to refill your account. Some carriers charge a flat rate for all minutes used and for all text messages sent and received, while others provide lower per-minute costs for higher denomination refill cards. T-Mobile, for instance, provides 30 minutes of service from a $10 card at $0.33 per minute, while a $100 card offers 1000 minutes at a cheaper rate of just $0.10 per minute. T-Mobile even uses the Gold Rewards program for prepaid customers, which offers customers 15 percent more minutes with each refill purchase once they have purchased at least $100 in airtime.
Do not expect many extra features outside of calling and messaging with a prepaid phone, however. Boost is one of the only prepaid services to offer an extra feature with the "walkie-talkie" function of its phones.
Additionally, cell phone providers offer a smaller cell phone selection for their prepaid plans, and the phones are priced slightly higher since customers have no contract obligating them to continue service for an extended length of time.