The LinkedIn status "In Progress" means the InMail message you have sent is awaiting action from either the sender or the receiver. If you sent a message to someone and have not heard from that person, the "In Progress" status means the message is sitting in the member's Inbox and hasn't been opened yet. A copy of the message also appears in your Sent folder within your Inbox. The words "In Progress" appear within parentheses to the right of the person's name. If the message is urgent, you may want to contact the LinkedIn member using another means of communication.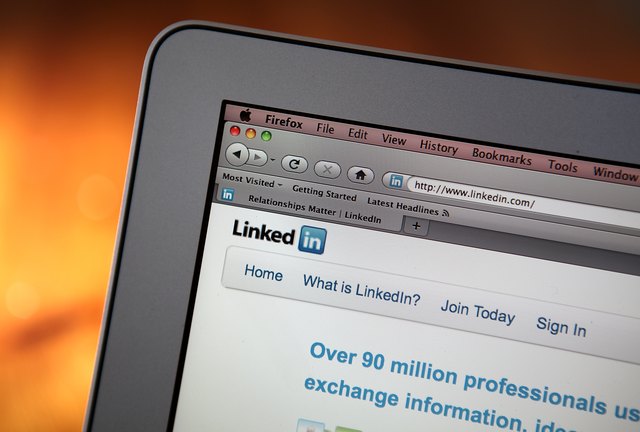 Status Change
Once the LinkedIn member opens the message, the status changes from "In Progress" to "Accepted," indicating it was opened. If the member replies to the message, the status changes to "Replied." Click the "Sent" link in your Inbox to view messages you have sent to others, as well as message statuses.
InMail Message Period
There is no cost for sending inMail to your LinkedIn contacts. For messages to anyone else, messages must be purchased using inMail credits or by purchasing a premium membership. The message recipient has seven days to open your InMail message and reply to it. If the member fails to reply within that time period, any credit used to purchase the message is refunded back to your LinkedIn account on the eighth day.
Replying After Message Period
If the LinkedIn member replies after the InMail message has been credited to your account, LinkedIn will not deduct the message from your account. In this case, the message the member replied to is free. You are free to use the credited InMail message to send a message to any LinkedIn member you want -- just like other available messages within your account.
Deleting a Message
If you want to delete a message that is listed as "In Progress," click the "Sent" link in your Inbox and click the check box next to the message.. Click the "Delete" button to delete the message. The deleted message is moved to the "Trash" folder. Click the "Trash" link, then click the check box next to the message you want to remove from the Trash folder. Click the "Empty Trash" button to delete the message(s) or click the "Delete Permanently" button to remove the message from the LinkedIn server.