A Blu-ray DVD writer is a device that uses a laser to record data on optical Blu-ray discs. It is similar to a CD writer or DVD writer but can also write to the high-capacity Blu-ray format. Blu-ray technology is named for the blue laser that is used in reading and writing the discs, as opposed to the red laser used with standard DVDs.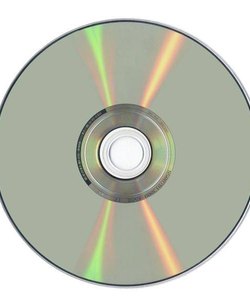 Technology
Blu-ray emerged as the new standard for digital disc storage in 2008. For several years Blu-ray and HD-DVD were pitted against one another in a format war that was ultimately decided when video game and home video producers began to favor the Blu-ray format. As with previous disc storage media, one of the first pieces of hardware to be made widely available was a stand-alone player for inclusion in a home theater setup. Later, Blu-ray drives for personal computers were offered by most major computer manufacturers. Finally, recorders made their debut in the form of both computer drives and as stand-alone consoles in 2009.
Blu-Ray Format
Blu-ray discs offer an advantage over standard DVD media due to the increased storage capacity obtained by using the blue laser. Because a laser with a shorter wavelength both writes and reads a Blu-ray disc, the physical information represented on the surface of the disc can be smaller, with room for more of it on a disc of the same size. Single layer DVDs have a storage capacity of 4.7 gigabytes, and a single layer Blu-ray disc can hold up to 25 gigabytes, with a dual-layer disc holding twice that.
First Blu-Ray Writers
The first Blu-ray writers were available in Japan, where many of the electronics companies that produced them are headquartered. In 2008 a standard format for BD-R (Blu-ray Disc Recordable) and BD-RE (Blu-ray Disc Re-recordable) was finalized by the Blu-ray Disc Association, which had developed the initial Blu-ray technology. Over the ensuing months, Blu-ray writers were offered with ever increasing write speeds. This feature is important due to the large capacity of a Blu-ray disc; at a speed of 1x, it could take more than three hours to fill a dual-layer Blu-ray disc with data. Writers with a 6x writing speed can perform the same task in just over half an hour. Faster writers are in the plans for most major Blu-ray writer manufacturers.
Uses
Blu-ray writers have several distinct uses, all of which follow from earlier writers for CD and DVD formats. Optical discs that can be user-created are useful for backing up and transporting data, especially in quantities that are too large to transfer via standard Internet connections. As part of a home theater, a Blu-ray writer can be used to record digital programming in place of a digital video recorder using a hard drive. Several manufacturers offer Blu-ray writers with large internal hard drives for recording television programs and later writing them to Blu-ray discs.
Later Developments
Several further advancements followed the introduction of Blu-ray DVD writers. Manufacturers began to offer writers with higher writing speeds, approaching the approximate maximum for efficient, error-free authoring of 12x. There have also been efforts to produce experimental quad-layer (and even six-layer) Blu-ray discs with a capacity of more than 100 gigabytes. Additional uses of the Blu-ray writer technology include a Mini Blu-ray Disc format for use in hand-held video games and high-definition camcorders.