There are many cell phone service providers in the world today. Different providers offer different things that they hope will be beneficial to the end user. GoPhone is one of those options that is being provided by one of the well-known mobile service providers. The GoPhone is being used all over the globe by children and adults alike.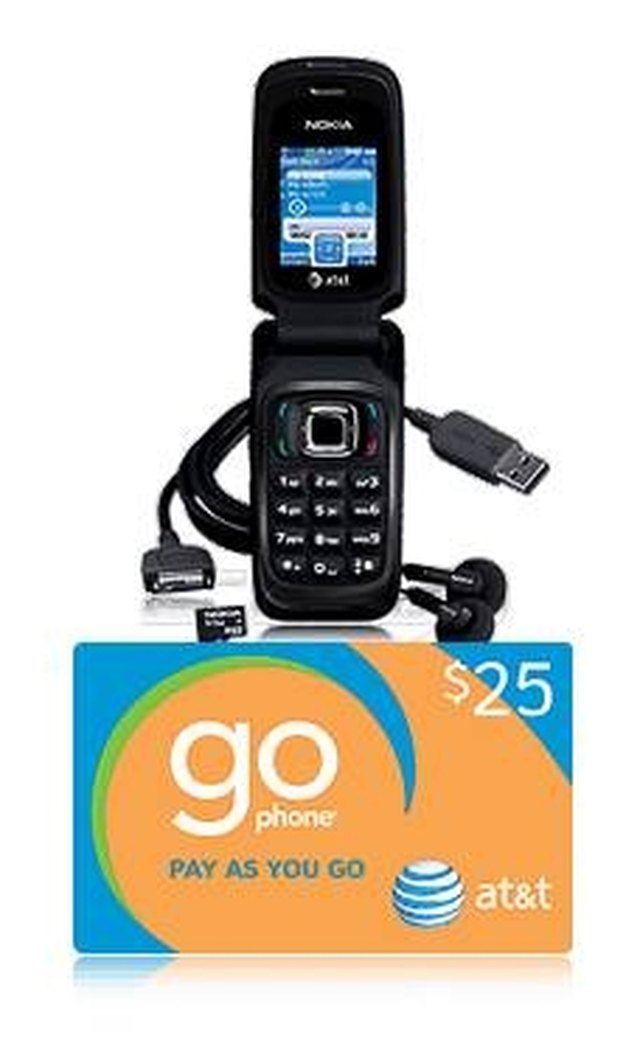 What is GoPhone?
GoPhone is a prepaid "pay as you go" cellular phone service that was created by Cingular Wireless, now known as AT&T Wireless. With the GoPhone service, you are in control of your monthly cell phone bill. Many times with a cell phone service that is not prepaid, you will be surprised when you open your cell phone bill. With GoPhone, there are no surprises because you already know beforehand how much your bill will be. The GoPhone is available in two options. The first option allows you purchase a GoPhone along with the GoPhone refill cards. The second option allows you to purchase a GoPhone calling plan.
GoPhone Refill Cards
With the GoPhone refill cards, you are able to use your minutes and then replenish them by purchasing a refill card. The refill cards are available in $25, $50 and $100 increments. You have to purchase more minutes before the expiration date of your refill minutes. As you use your GoPhone, you are charged a rate that averages around 10 cents per minute. If you do not use all of your GoPhone before the expiration date, the minutes will roll over when you add more minutes. If you allow your minutes to expire before purchasing refill minutes, your old minutes will not roll over.
GoPhone Calling Plans
The GoPhone calling plans allow you to pick a prepaid plan that will suit your needs. With the prepaid plan, you pay a flat monthly fee in advance in order to use your GoPhone service. You are charged around 10 cents per minute, which is deducted from the price you paid for your plan. Most of the calling plans incorporate a feature that allows you to make and receive free telephone calls on nights and weekends. If you do not pay your monthly bill when it is due, your service will be suspended until your bill is paid for the next month. The great thing is that by paying your bill on time, your unused minutes will roll over to the next month.
Purchasing a GoPhone
You can purchase a GoPhone from most department or electronic stores, such as Wal-Mart, Best Buy or RadioShack. You can also visit an AT&T-authorized dealer to purchase your GoPhone. One of the benefits of going to an AT&T-authorized dealer is that you will have a variety of phones to choose from, whereas the department stores only carry a few models of the phone. You can also purchase a GoPhone from the AT&T GoPhone website.
Activating a GoPhone
Your GoPhone will be activated by the store or authorized dealer who sells you your phone. The store or dealer will insert a SIM card into your phone and assign your phone a mobile number. The phone will be activated before you leave the store. If you choose to do so, you can also purchase a GoPhone online by visiting the AT&T website. If you purchase your phone online, it will be sent to you, along with your SIM card, via UPS. Once you receive your GoPhone, you can contact AT&T customer service at (800) 331-0500 to activate your phone. You can also activate your phone by going to the AT&T website and clicking on the "Activate Account" option.