The Ping function on BlackBerry devices is a way to get someone's attention via the BlackBerry Messenger, or BBM, application. It alerts another user that you want to contact him without having to send a detailed message or make a phone call. This feature is independent of the BlackBerry device's text messaging interface.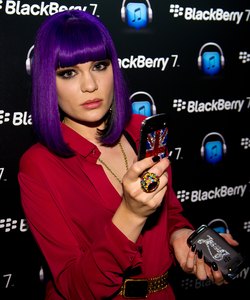 Ping
The Ping function is useful for times when you may want to get the attention of a BBM contact, and either don't have anything specific to say, or may want to let him know that you want him to get back to you. When you Ping a contact, he will receive a BBM message saying "Ping," and his BlackBerry device will vibrate. The same will happen if you receive a Ping.
How To
Ping a contact by pressing the BlackBerry's "Menu" key while in a BBM chat and selecting "Ping Contact." Older BlackBerry devices can perform the same action by pressing the track ball instead of the "Menu" key. The contact will receive a "Ping" message and the device will vibrate as long as the function has not been disabled.
Disable
Navigate to the BlackBerry's contact list, press the "Menu" key or track ball to bring up a menu, select "Options," and uncheck the box next to "Vibrate When Receiving a Ping," to disable the Ping vibration. You will continue to receive "Ping" messages from other users.
Additional Information
The Ping function is exclusive to BBM, and the contact that you want to Ping must be on a BlackBerry device with the BBM application installed on it, for it to work properly. Contacts that are not have associated with BBM will not show a Ping option when the "Menu" key or track ball is pressed.