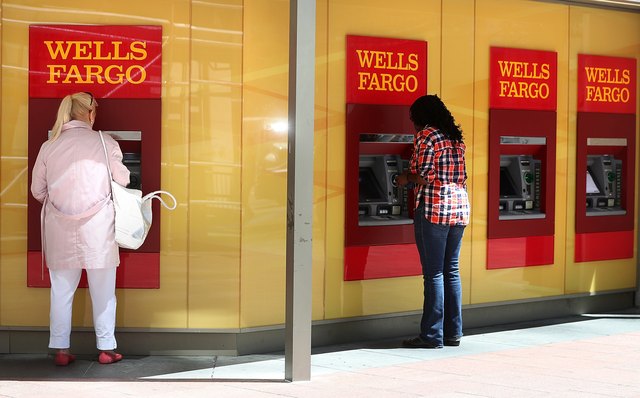 credit: Justin Sullivan/Getty Images News/GettyImages
Since pretty much everything in life is switching over to digital, it was only a matter of time for banks to start forgoing ATM cards. Wells Fargo is following in the footsteps of other banks like Bank of America and Chase by prepping its system for a cardless future.
The bank announced on Tuesday that over 5,000 (40 percent) of its ATMs are now allowing customers to perform transactions without using their bank cards. You can now use NFC, aka the "tap and pay" technology, to gain access to your account at the ATM. So, leave your wallet at home, but be sure to bring your phone.
Smartphone-only ATM withdrawals were introduced at Wells Fargo back in March, but it still required you to punch in both an app-specific code and your PIN, which made the convenience of the feature not so convenient.
Now, you just have to tap your phone or wearable device (like an Apple Watch) using Apple Pay, Android Pay, or Samsung Pay, and enter a PIN code to start a transaction at any supporting machine. The ATMs equipped with NFC will have a "contactless symbol" decal on the front to let you know if the feature is supported.
Tap-based access at every Wells Fargo ATM is expected to happen by 2019.