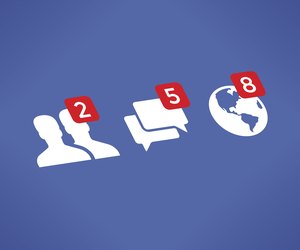 credit: Anikei/iStock/GettyImages
You know how Instagram Stories became a thing not too long ago? Well, Facebook is joining Instagram in following Snapchat's lead with Facebook Stories.
Facebook Stories is a feature that allows you to add photos to a Story that will disappear after 24 hours. It's located at the top of the Facebook mobile app — the same spot you can find Instagram Stories.
The feature was first tested among users in Ireland in January, and it must have done well, because it's now being tested in even more countries — Chile, Greece and Vietnam.
While this could be a huge step for Facebook in gaining back some of the users it lost to Instagram and Snapchat, some people don't seem to be thrilled with the idea. It's tiring enough trying to keep up with social media, so for some, Facebook Stories is just another time-waster and distraction. Plus, the fact that it's the first thing you see when you log in to the app probably doesn't help with the whole distraction thing either.
Facebook explained to TechCrunch why the decision to add Stories was made:
"Facebook has long been the place to share with friends and family, but the way that people share is changing in significant ways. The way people share today is different to five or even two years ago — it's much more visual, with more photos and videos than ever before. We want to make it fast and fun for people to share creative and expressive photos and videos with whoever they want, whenever they want."
No word on if and when Facebook Stories will roll out in the U.S., but it's likely going to depend on the reception it receives overseas. Only time will tell.