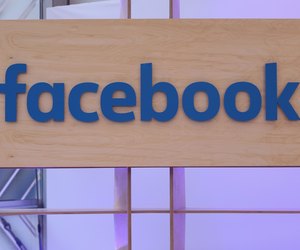 credit: Sean Gallup/Getty Images News/GettyImages
If you're unhappy with the decisions your government representative is making, or is potentially going to make, contacting his or her office to voice your concern is nothing new. That option has always been available.
As things have been shifting politically in the U.S. over the last few months, you may have seen your Facebook friends posting phone numbers for various government officials, urging you to call to make your opinion known (whatever that opinion might be).
But calling your representative just got a lot easier thanks to Facebook.
A Town Hall tool has been created to encourage community engagement.
"Town Hall is part of our ongoing work to support civic engagement on Election Day and every day," Facebook said in a statement. "It is a dedicated space for people who want to learn about and participate in the political process."
Increasing civic engagement among users was one of Facebook's goals discussed by CEO Mark Zuckerberg in his nearly 5,800-word manifesto published back in February.
Here's how it works
The feature can be found by pulling up Facebook on a desktop or by opening the app on your phone. Click the three horizontal lines in the lower right corner of the screen. Scroll down to "Explore" and tap "See More." "Town Hall" should be there, with a blue or white building icon.
If Facebook doesn't already have your address, simply enter it.
credit: Screenshot / Facebook
A Facebook algorithm will automatically list the state, local and federal officials representing you.
credit: Screenshot / Facebook
The respective representative must have a Facebook page with contact info for the algorithm to work. The tool allows you to Like and follow their Facebook feeds or connect with them directly by clicking "Contact." You can also choose to send them an email or call them should that contact information be publicly available on their website.
Facebook: For the people.