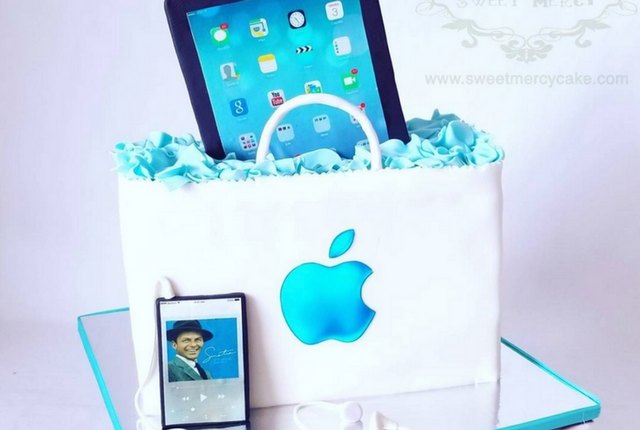 The best part about cakes, aside from them being delicious, is the fact that they're basically a blank canvas. You can create whatever design you want—or if you lack artistic ability, the baker you've hired can create whatever design you want.
The opportunities are endless. But for those who have an appreciation for the world of tech (and for sugar), these cakes will hit the spot.
Instagram cake
Instagram has never looked so good.
iPhone cake
The cake you get someone who can't live without their phone (but also needs an upgrade).
Turntable, Pioneer, Xbox, and laptop cakes
These look almost too realistic to eat. Almost.
iPad cake
It's a brand new iPad! Oh wait, no it's not.
NES cake
Which one's the cake?
Computer cake
Now this is dedication to cake and tech.
Gamer cake
The only way this cake could be better is if the Mario theme song plays when you bite into it.
Netflix and chill cake
Combining two of the best things in the world (cake and laying on the couch watching Netflix) is a recipe for success.
TV control cake
For the person who loves watching TV, but loves changing the channel more.
Apple cake
A less expensive option than actually shopping at the Apple store.
Information technology cake
A whole lot of information technology and a whole lot of cake.
Tech in bed cake
An accurate depiction of all of us.