Each advance in Apple's cat-themed Mac OS X moves the desktop operating system closer to the look and feel of the company's mobile iOS. However, with an estimated 66 million people still using desktop or laptop Macs, Apple has also included plenty of distinctive and customizable features. For example, Stacks, Spaces, Launchpad and Expose provide flexibility for file and application management, while Versions enables you to retrieve prior versions of a document using a Time Machine-like interface.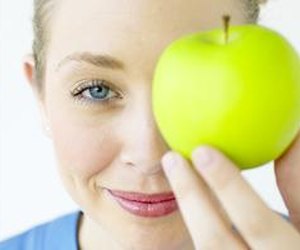 Those features are well documented, but others aren't so easy to find. OS X is loaded with hundreds of relatively unknown features; some are simply undocumented, while others require Terminal commands or third-party utilities such as TinkerTool, MacPilot or Secrets to activate them. Learn OS X "secrets" that help you to customize your Mac for greater efficiency, security and aesthetic appeal.
Create Keyboard Shortcuts
One of the most useful features in this list is also one of the oldest: the ability to create or change keyboard shortcuts within your applications. Unfortunately, it's hidden out of sight within the Keyboard preferences panel. To access it, open your System Preferences, click "Keyboard" and click "Keyboard Shortcuts."
To create a shortcut, click the plus sign, choose the app from the Application menu and enter the name of the action exactly as it appears in that app's menu, including capitalization. Click inside the "Keyboard Shortcut" box, press the key combination you want to use and click "Add." After you add the shortcut successfully, it will appear beside the menu item in the application. If the key command appears in the app but doesn't work, confirm that it doesn't match that of another menu item.
Clear the Launchpad
The Launchpad mimics the home screen of an iPhone or iPad, putting all of your applications front and center in the Finder. Unfortunately, this display may be cluttered with dozens or even hundreds of unused apps. You could delete the unwanted apps one at a time, but that method will only remove -- and delete -- any apps you purchased from the App Store. A better idea is to clear the entire Launchpad, removing its icons while leaving all of your apps in your Applications folder, including those you bought from the App Store. To do this you'll need to open the Terminal and paste in the following text:
sqlite3 ~/Library/Application\ Support/Dock/*.db "DELETE from apps; \ DELETE from groups WHERE title<>''; DELETE from items WHERE rowid>2;" \ && killall Dock
Press Return and you should have a clear Launchpad, which you can now repopulate by dragging apps onto the Launchpad icon in the Dock. If you run into problems, revert your Launchpad to the factory default by using the following Terminal command:
rm ~/Library/Application\ Support/Dock/*.db
Customize the Login Screen
While you usually won't look at your Mac's login screen for long, you may still want to see something other than Apple's default background. In addition, if you add text or a graphic that contains your contact information, it could help you to retrieve a lost or stolen computer. In OS X 10 "Lion," Apple made it easier to add text to the login dialog box itself, in the Security & Privacy preference pane's General tab. Unfortunately, they not only made it difficult to change the background itself, they also changed the details of how to do it in OS X 10.7, and again in 10.7.4.
As of the 10.7.4 update, to change the wallpaper on your login screen, create your new graphic in PNG format and name it "applelinen.png." Navigate to the Resources folder by choosing "Go to Folder" in your Desktop's Go menu and paste the following path:
/System/Library/PrivateFrameworks/LoginUIKit.framework/Versions/A/Frameworks/Log inUICore.framework/Versions/A/Resources
Copy the existing graphic to another folder in case you want to restore it later, replace the original graphic with your own and you're done. To look its best, your graphic should be created at your monitor's dimensions.
Launch Apps at Login
If you always launch certain applications when you start up your Mac, such as Mail or a Web browser, you'll save time and clicks by having them start automatically when you log in. To set up your apps, open the Accounts pane in System Preferences. Click the "Login Items" tab, click the plus sign and choose the apps you want to fire up when you start your session. OS X 10.6 "Lion" improves this feature even more, using the Restore function to open the app with the same windows and documents that were open when you last quit the app.
Customize Desktop Icons
Through the years of upgrades and changes, OS X hard drive and folder icons are still quite literal in their metaphor: Folders look like file folders, and drives look like "naked" hard drives. With a simple copy-and-paste you can jazz up your desktop or help your most commonly-used items stand out with custom icons, using either icon sets available online or your own custom graphics.
If you want to use an icon from another file, folder or drive, click the item in the Finder and choose "Get Info" from the File menu, click the icon at the top of the Info window to select it, and then choose "Copy" from the Edit menu. If you want to use an image file, open it in Preview, choose "Select All" from the Edit menu and then copy the image. Now choose "Get Info" for the file, folder or drive whose icon you want to change and paste in your new icon.