You've wrapped the big presents and stuffed them under the tree. Now it's time to turn your attention to the stocking (known in Chanukah parlance as "nights 4-8"). But just because it's little stuff doesn't mean it has to be lame. Here's a list of 10 tech toys that are sure to make anyone's holiday happy.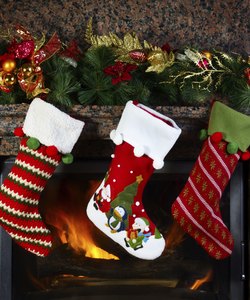 credit: Valengilda/iStock/Getty Images
Related:
Amazon Fire TV Stick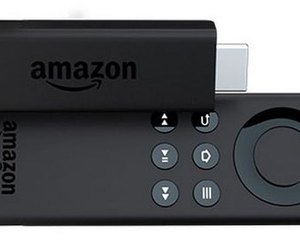 There's nothing sadder than a "dumb" TV. Make it smarter with Amazon's dirt-cheap streaming stick ($39), which delivers Hulu, Netflix, and, of course, Amazon Instant Video.
Related: Amazon Fire TV Stick
Amazon Kindle Fire HD 6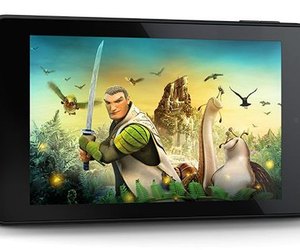 A stocking-stuffer tablet? Sounds hard to believe, but the Fire HD 6 ($99) packs full-color Kindle goodness into a compact, but capable, 6-inch slate.
Related: Amazon Kindle Fire HD 6
GoGroove BlueSync SPB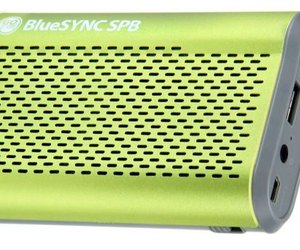 Portable Bluetooth speaker? Check. FM radio? Check. Speakerphone, Bluetooth receiver, mobile charger? Check-check-check. The BlueSync SPB ($49.99) does everything and then some, but still fits in your pocket.
Related: GoGroove BlueSync SPB
Kanex GoBuddy+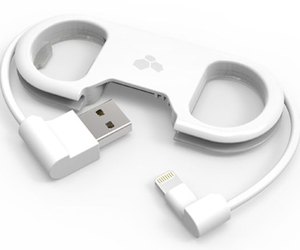 Trick out your keychain with two invaluable assets: a sync/charge cable for your smartphone and a bottle opener for your beer. That's the stylish GoBuddy+ ($24.95)in a nutshell.
Related: Kanex GoBuddy+
LinearFlux LithiumCard
Barely the size of a couple stacked credit cards, the LithiumCard ($55) supplies backup power to your smartphone and looks really cool doing it.
Related: LinearFlux LithiumCard
LG Tribute 4G LTE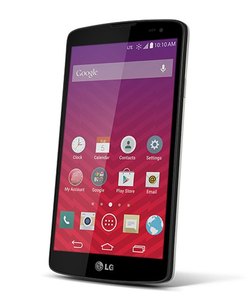 Can a smartphone really be a stocking stuffer? It can when it's the $80 LG Tribute from Virgin Mobile. Perfect for kids and perfectly capable for others, it requires no monthly contract -- and plans start at just $20 monthly.
Related: LG Tribute 4G LTE
Pandora One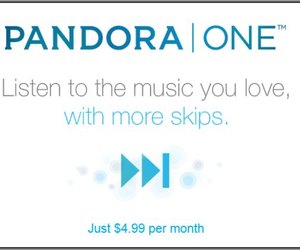 With apologies to Sara Lee, nobody doesn't like Pandora. But the service is even better without commercials, so treat that special someone to a one-year gift subscription ($36), which offers ad-free, higher-quality listening.
Related: Pandora One
Pebble Smartwatch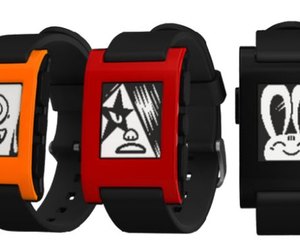 There's nothing smart about paying hundreds and hundreds of dollars for a smartwatch. Not when the original Pebble sells for $99, comes in a variety of cool colors, works with both iOS and Android, and offers arguably the best features of any current wrist-companion.
Related: Pebble
Skinit Custom Phone Case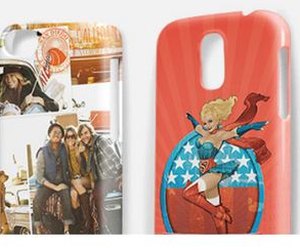 Nothing dresses up a phone like a custom case, especially one that caters to the owner's love of sports, superheroes, Hello Kitty, or just about anything else. Skinit offers tons of selections for just about every modern phone, with prices in the $15-25 range.
Related: Skinit
Syma X5C Quad-copter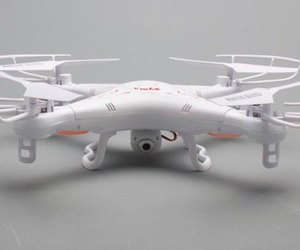 This will be a tough fit for a stocking, but don't let that stop you. Syma's X5C (as little as $55 from Amazon) is a fast, fun, durable quad-copter that's ideal for beginners. It works equally well indoors and out and records HD video.
Related: Syma X5C