Individuals over 50 years of age are going to college, learning new skills, starting businesses and traveling the world. Many grants exist to allow older adults to pursue their educational and creative endeavors. These grants require an application and an explanation of what you intend to do with the funds.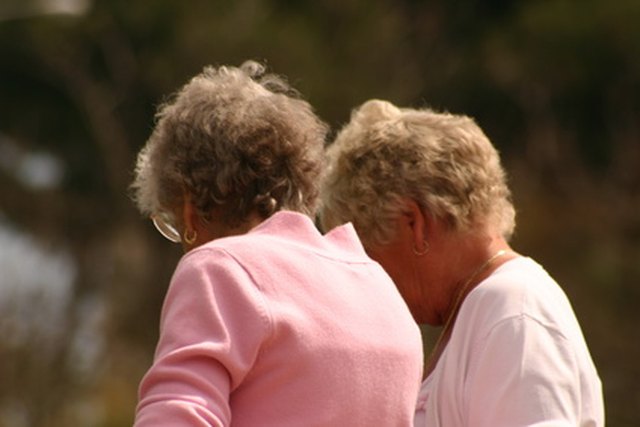 Speculative Literature Foundation Older Writers Grant
The Speculative Literature Foundation's Older Writers Grant awards writers who are over 50 years of age and just starting their work as professional writers. The $750 grants are awarded annually, and the writer can determine what to do with the funds as they pertain to writing.
In order to be considered for the grant, you will have to complete a short autobiographical statement with your date of birth, a writing sample and a bibliography of previously published work. You do not need previously published work to apply for the grant. If you have been awarded the grant, you agree to provide a brief excerpt of your work to the foundation.
Jeanette Rankin Scholarship Fund
The Jeanette Rankin Scholarship Fund provides educational scholarships and grants to women 45 to 50 years of age and older. The fund also helps individuals acquire employment and break the cycle of poverty. The scholarship and grant recipients come from diverse backgrounds, and they have a detailed plan for their education.
In order to qualify for a scholarship, you have to be accepted at or enrolled in an accredited institution. You must write a piece detailing your goals and a plan to reach those goals. You will add this information to your online application in the box provided.
Training Grants to Stop Abuse and Sexual Assault
These training grants are used to provide help to victims of elder abuse who are over 50 years of age. The grants can be used to supply victim assistance as well as training courses to the elderly.
An application should be completed and sent to the Violence Against Women Office. This is a federal grant, and the Department of Justice handles the applications. Notification of the grant award is given to the applicant by the end of the fiscal year.