Occasionally, you may want to recall an email message minutes after you pressed the "Send" button. You may have noticed a typo in the message you created, or you may have forgotten to attach a file. If your email recipient uses a personal Internet Service Provider (ISP), such as Yahoo, Gmail or AOL, you typically cannot retract a recently sent email message. However, if both you and the intended recipient of your email use a Microsoft Exchange Server dated no later than 2000, you may still have the option of recalling the message.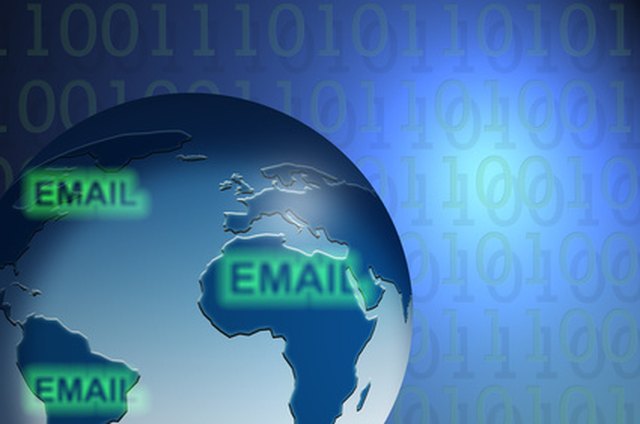 Step
Open your "Sent Mail" folder in your Outlook email account. Locate and open the message you wish to retract. Click on "Actions" at the top of the message. Choose "Recall This Message" from the drop-down menu. Note that a new window will appear.
Step
Determine whether you want to replace the message with a new one--for example, one that includes an attachment or fixes a typo--or delete the message and not replace it with another one. Choose "Delete unread copies and replace with a new message" if you want to send a corrected message. Choose "Delete unread copies of this message" if you want to delete the message entirely.
Step
Note that check next to the checkbox that says, "Tell me if recall succeeds or fails for each recipient." Leave the checkbox checked if you want to receive an email confirming whether your message was successfully recalled. Uncheck the checkbox if you do not want to receive this confirmation--for example, if you sent your message to a large group of people and don't want to receive the same number of confirmations. Click the "OK" button.
Step
Check the email confirmation(s) that you receive to determine whether your message recall was successful. Remember that your email recipient(s) may have already read your message, or a recipient may have email rules or settings that cause your recall request to fail.