Many modern routers provide a setup wizard to automate common tasks, such as setting a wireless password or configuring the PPPoE DSL authentication settings. However, this bare-bones interface often lacks advanced controls required to fully utilize the router's capabilities. To change such settings, such as opening ports, blocking computers or disabling wireless SSID broadcasting, you'll need to use your Internet browser to directly access the router's manual setup utility.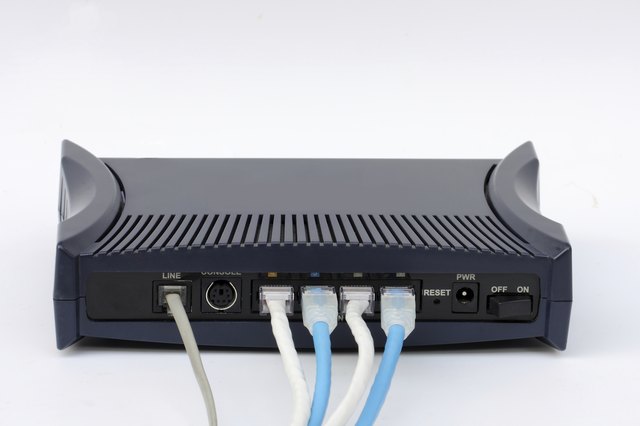 credit: myrainjom01/iStock/Getty Images
Step
Plug one end of an Ethernet cable into any of the DSL router's numbered ports. Plug the other end into your computer's Ethernet port. A wired connection is recommended even if you're using a wireless DSL router. However, if you don't have physical access to the router, you can still access the setup utility using a wireless connection, but you'll be disconnected after applying changes to your wireless settings.
Step
Locate the router's IP address, which is commonly "192.168.0.1" or "192.168.1.1" by default. If those don't work, open the Command Prompt by selecting "Windows-X" and then selecting "Command Prompt." Enter "ipconfig" (without quotes) and look for the entry next to "Default Gateway" in the Ethernet Adapter section. If you're connecting to the router via a wireless connection, look in the Wireless LAN Adapter section.
Step
Copy the address that appears in the Command Prompt and paste it into your Internet browser's address bar. Then press "Enter." The setup utility will open and prompt you to log in.
Step
Enter your username and password. Most routers use "admin" as the default password and username, but this information should appear in the manual or on a sticker beneath the router. Once you've successfully logged in, you can navigate the utility using the menus and sub-menus, but some routers require that you click "Manual Setup" before displaying the menus.