Affiliate marketing is a great way for people to make money online. With the availability of many kinds of tools and resources on the Internet, it is even possible to become an affiliate without a website. Through techniques like email marketing, article writing and promoting your affiliate link on various social networking sites, you can easily become an affiliate with no knowledge of Web design or development.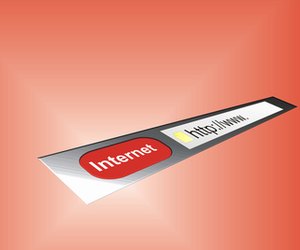 Step
Obtain one or more affiliate links. These are links through which you sell other people's products, and are paid either a flat-rate commission for sales or a percentage of a customer's total purchase. Sites like ClickBank.com are a great resource for finding affiliate links that you can use to promote many different types of products.
Step
Promote the affiliate link you've chosen through email marketing. Begin by contacting your friends and family. Explain the product you are promoting and tell your friends and family why you have become an affiliate and are recommending the product. You can also add an affiliate link to your email signature, effectively making every email you send an opportunity to promote your affiliate link.
Step
Write online articles promoting your affiliate link. You can write articles at a number of online sites which allow you to publish information without a website. Any free blog or article website that allows you to produce your own content and promote products as an affiliate can be effective.
Step
Promote your affiliate link on social networking sites like Twitter, MySpace and Facebook. Write blog entries promoting your affiliate programs on these sites directly, and also provide links to articles you have written on other sites. According to Google, "some pages are considered to have greater value, thus giving the linked page greater value." So by linking to your blog articles from a highly trafficked social networking site, you can help improve your ranking with search engines.