Learning a new language opens up a completely new world of art, literature, entertainment and business opportunities. It's a way of reaching out to a new culture that's difficult to attempt in any other way. The learning process can be difficult however, without the proper learning tools. Rosetta Stone is one of those tools. It's an interactive computer program that teaches language through immersion, a technique that uses both audio and visual elements to help you learn a language naturally. As of 2010, the makers of Rosetta Stone offer 31 different languages, with each using the same base Rosetta Stone computer application. All you need to get started in one of those 31 languages is to add the language to the installed application.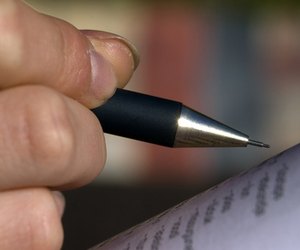 Step
Launch the Rosetta Stone application by double-clicking on the Rosetta Stone icon on your desktop. Upon launch, you'll see the Add Language menu.
Step
Click the "+" symbol next to "Add a Language."
Step
Place the CD-ROM containing the language you wish to add into your CD-ROM drive and then click "Continue."
Step
Select the language contained on your language CD-ROM from the pull-down menu. Click "Install selected language" to begin the language transfer from the CD-ROM to your computer.
Step
Select the installation location for the language on your hard-drive using the file browser window opened when you clicked to install the language. Click "Accept" when you've chosen the selected location. The language files will transfer into the selected location. Wait for a few minutes for the files to transfer. Transfer times vary according to the size of the files transferred and your computer speeds.
Step
Click the "Continue" button after the transfer completes to start the Rosetta Stone application with the additional language.