While Apple gift cards can be redeemed for items in the Apple Store, they cannot be individually redeemed in iTunes for iTunes credit, otherwise known as iTunes Points. Instead, Apple gift card recipients who want to redeem the card for iTunes points can use their Apple card to purchase iTunes gift cards through the Apple Store. Redeeming an Apple card for iTunes points merely requires completing the Apple online store checkout process to purchase the iTunes points card.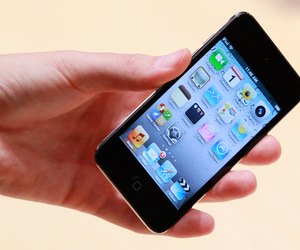 Step
Go to store.apple.com in your Web browser. Scroll down and click the "iTunes Gift Cards" link under "Gift Cards" on the left side of the page.
Step
Click the iTunes gift card that you would like to purchase. The cost of the card must be no more than the value of the Apple card. ITunes gift cards come in values of $15, $25, $50 and $100.
Step
Type in a free gift message if you are sending the iTunes points card to someone else and then click "Add to Cart." Otherwise, simply click "Add to Cart."
Step
Type in your ZIP code next to "Ship To:." Click "Get Delivery Dates." Select the method of shipping for your iTunes card. Click "Check Out Now."
Step
Sign in with your iTunes or Apple ID and password when asked to during checkout. Fill out your "Shipping Contact" information. Click "Continue."
Step
Select "Apple Card" as your payment type. Enter in the Apple Card redeemable code on the back of the card. Click "Continue."
Step
Click "Complete Order" to complete the process of redeeming an Apple card for an iTunes card.
Step
Redeem your iTunes points by clicking "Redeem" within the iTunes store in the iTunes program.