A Flash catalog is a series of effects and additional options available as add-ons to the Adobe Flash software. These catalogs are typically available for free on the Internet and once downloaded are installed directly to the Flash program. You may obtain Flash catalogs from a variety of sites online, and each catalog set comes with its own settings and effects (although some effects may be similar to those found in other catalogs).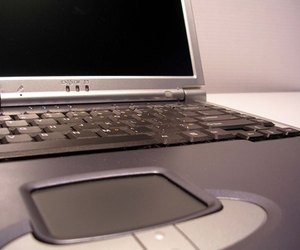 Step
Open your Internet browser and navigate to a Flash-catalog provider (several links are available in Resources).
Step
Click the "Download" link. A prompt appears, asking if you are sure you want to download the file. Select "Yes," and the software downloads to your computer.
Step
Double click the downloaded file. Wait for the installation wizard to appear on your screen (it does so momentarily).
Step
Accept the license agreement, then leave the installation name and location as is. If you change these settings, the catalog add-ons are not detected by the Adobe Flash software.
Step
Click "Install," and the Flash-catalog files are installed onto the computer.