Bluetooth technology is used to transfer files and wirelessly connect Bluetooth-enabled devices to one another. Computers that use a Windows operating system have a default piece of software called My Bluetooth Places installed on the system. This software is used to manage Bluetooth connections on your computer. You can make this software easier to access by adding the icon to your toolbar.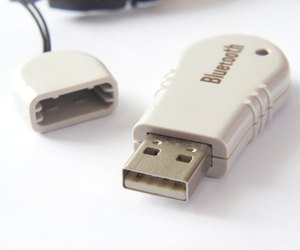 Step
Start up your computer and wait for Windows to fully load.
Step
Click start and open "Control Panel."
Step
Click "Classic View" to change the layout of the control panel menu and double-click "Bluetooth Devices."
Step
Click the "Options" tab and check the box labeled "Show the Bluetooth Icon in the Notification Area."
Step
Click "Ok" to save these settings. The Bluetooth Places icon will now be added to your toolbar.