To burn a DVD from YouTube doesn't take a vast set of technical skills. People probably have everything they need on their computer, except for piece of software that is free to download and use. The program downloads video from not only YouTube, but also Google Video, Daily Motion and Grinvi. Remember that most of the videos on YouTube are copy protected, so follow all applicable copyright procedures when downloading them. After burning them to DVD, ensure they are for your collection, and don't distribute them.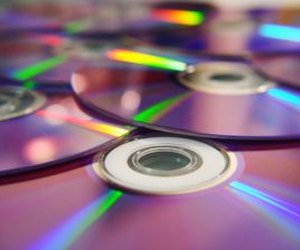 Step
Download VDownloader at: http://www.Vdownloader.en.softonic.com. When completed, click the new file to install the program, which should take about 3 to 5 minutes.
Step
Start the program. The window that opens is simple: there are options to select where the video is coming from, a blank area to type in the web address of the video, and an option to save as an .AVI or .MPEG file.
Step
Make sure that ".AVI" is selected. DVD burning programs need this file to burn to a disc, so saving it as an .AVI now eliminates any need to convert it later.
Step
Type in the web address of where the video is located. The address is the link you click on to get to the video. Let the video play for a second or two to ensure it is the correct link. You can also, CTRL-C to copy the address, and then CTRL-V to paste it into the blank bar in VDownloader.
Step
Click download. Depending on how long the video is, the file can take anywhere from 1 minute to 10 minutes. If you have another video you'd like to download, you can do that one while others are downloading. Just repeat the process.
Step
Start your DVD burning software. Add your newly downloaded .AVI file to the burning queue, and begin burning.