If you're in possession of an ISO disc image file, the process of burning a DVD using Windows DVD Maker is almost complete. An ISO is an archive that contains a collection of files all properly formatted and ready to be burned to a DVD. They just have not yet actually been burned to a physical disc. Because the ISO already exists, the actual burning process takes seconds provided that you have a blank DVD ready to go.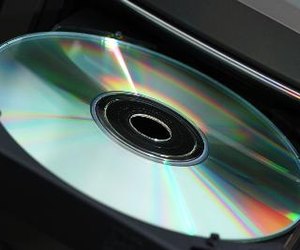 Step
Right-click on the ISO that you want to burn to DVD.
Step
Click "Burn to Disc."
Step
Select your DVD burner's listing from the "Disc Burner" drop down menu.
Step
Click "Burn." Your ISO will be burned to a DVD using Windows' native DVD making software.