DVD movies are specially encoded with files to play properly in a DVD player. These files include the DVD data, menus, chapter breaks and any supplemental material. When you extract the files of a DVD or render a DVD of your own, you are left with a large collection of VOB files. Instead of sending them to the recycling bin, learn how to burn them onto a DVD of their own.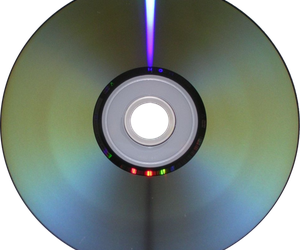 Step
Download or a purchase a DVD-burning software program, such as Nero. Nero can be used to burn several types of DVDs and CDs and has perfected VOB file burning.
Step
Choose to burn a new DVD disc. Some programs will allow you to create your own disc using video files, but you are looking for the DVD-video option.
Step
The new screen should show two folders, an "AUDIO_TS" folder and a "VIDEO_TS" folder. These are the two common folders found on a DVD disc. Leave the "AUDIO_TS" folder blank and double-click on the "VIDEO_TS" folder link.
Step
Drag all of the VOB files into this folder. If the files exceed 4.7GB, then they are too large for the DVD. A meter will showcase the approximate size of the files.
Step
Place a blank DVD in your computer and start the burn process. Depending on your DVD burner, the process could take anywhere from 10 minutes to one hour.
Step
Test the DVD in a DVD player. If the menu loads or video plays, then the process was done correctly. If there is an error, then the DVD may not be compatible with the player, you do not have all of the VOB files or there was a burning error.